Crepey Skin Pictures
Our customers frequently contact us to share with us the incredible results of their Absolute Collagen journey. From softer skin, to thicker hair and stronger nails, check out a selection of Absolute Collagen before and after photos below.

Do you want to join our army of proud #Absoluters below and shout about the benefits of Absolute Collagen from the rooftops? Get in touch and share your progress images! Or perhaps, for now, this is a little beauty secret you'll keep all to yourself (we won't blame you if you do)? Read on to discover more about the Absolute Collagens amazing results reported to us by our customers.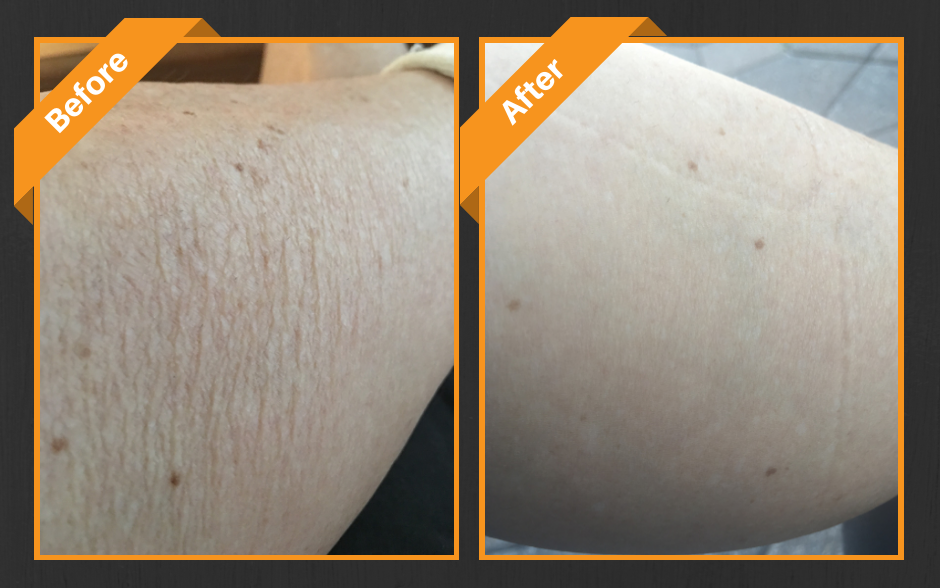 Before and after picture of crepey skin on calf. These results appeared in less than 4 weeks of using Crepey Skin Body FX 2 times per day.
Crepey skin before and after neck pictures. Results were achieved by using Crepey Skin Face FX, morning and night, for 12 weeks.
Crepey Skin Knee After 6 Weeks
To achieve these incredible results, all it took was 6 weeks of using Crepey Skin Body FX, twice a day for 6 weeks.